Senior Independent Living & Active Senior Living
What do you think of when you consider senior independent living? Stop for a moment and close your eyes. Picture yourself amidst your most perfect retirement ideas. From the moment you discovered this special place, ask yourself these questions:
What are you thinking about?
What do you see?
Where are you?
How do you feel about where you are?
What can you identify with here?
What excites you about this special place?
Are you apprehensive about anything here?
How long do you want to be here?
What are your fears?
What are you curious about?
What attracted you to this place in the beginning?
How would this fit into your plans for retirement living?
Is it still attracting you in the same way as before?
Is there something you specifically like about this place?
Is there something you don't like about this place?
How does it make you feel at this very moment?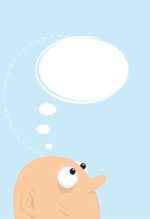 When you are in thoughts of senior independent living and adult active living, you need to prepare and organize, rationalize over helpful information, face facts that you may not be ready to recognize about yourself and your specific needs, and grasp the concept that this is a very important decision in your life, and perhaps a stressful one, full of indecision.
Realize that your dreams and desires for a rewarding retirement lifestyle of seniors living it up is YOUR decision to make; unless you wait too long and are forced to accept what someone else is going to impose upon you, with or without your consent.
If you have a dream, the time to discuss it is now. What are your dreams for senior independent living? Take comfort in knowing that you can enjoy these years with family and friends in the comfort you choose for yourself, not one that is imposed upon you later. Being pro-active now, means a better quality of active senior living in the future.
The million dollar question is, where do you want to spend your remaining years? Is it a decision you want to make for yourself, or is it a decision that you want others to make for you? The truth is, if you can dream it, you can live it. It's part of life where seniors live it up!
While no single or individual idea and/or plan is perfect for everyone, there IS a plan or idea that is right for you. By doing these and other exercises, you can custom design your own special framework for life in the next segment of living your life to the fullest. learn more about how you can make those choices with more simple steps and plans in the next pages.
Return to top Senior Independent Living?

On the following pages, we will walk you through a few exercises to assist you as senior retirement living aids. You can view each page of thought provoking ideas below:
Or Return To The Home PageSeniors Live it Up