Balance Exercises and
Senior Weight Training
Balance exercises for seniors is an extremely important addition to your activities. As you age you discover that your coordination and balance will diminish a bit, and you are more prone to slips and falls, and a sense of clumsiness comes over you at times. The only way to combat this is through balance exercises that affect your core muscles that keep you strong and upright. While walking helps, specific targets for strength can make your walks better, more beneficial, and most enjoyable. There are many balance training exercises to choose from.
Join A Gym
One sure way of getting this attention in the right areas of your body is to join a gym. There's usually a special senior exercise instructor in any professional gym with some beneficial tips and assistance in strength training for seniors, senior weight training, balance and coordination exercises, toning machines, ab exercise chair, leg exercise equipment, and even special individualized balance exercises for seniors. These are extremely helpful.
Classes For Senior Citizens

They have classes of balance exercises for seniors a few times a week in a group setting. These are low impact exercises for balance and yet again, another way to have fun with friends and get a good senior workout, too. Exercising as a group can break up the boredom some experience with exercise, and a good source of direct competition makes you perform at your best. One site that offers an excellent alternative to boring exercises is Hoop To Heal. This looks like more fun than anything I can imagine! See what you think.  
Gyms Can Be Annoying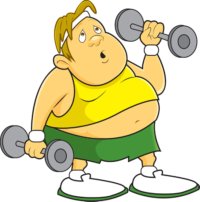 However, some just find gyms annoying at best. The reasons can vary from poor service, slightly less than acceptable conditions, and others are annoyed at the text messaging, cell phone calls, and general chatting while you're waiting for their machines. Everyone knows it's supposed to be a health club not a social format to catch up on friends activities. As we age, we get a little less tolerant of the lack of manners some exude. Really, can't they do that before or after their workout so everyone can get use of the machines? You are there for exercises to improve balance.
Free Pass To Check It Out


Make your choice of health club carefully. Ask for a free pass before joining. Make sure it offers all you think it should. Do a comparison before you buy. Some may have 24 hour access, others may have better maintained equipment, nicer and more professional trainers, more variety in group programs offered, and more senior participation. Think about what you really want from a health club.
Looking For A Six Pack?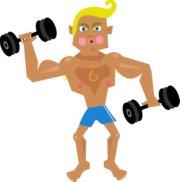 Many senior communities and senior apartment developments have private fitness centers for tenants. This might be the most desirable to you. Seniors aren't necessarily looking for a "six pack" (unless it's the liquid type). You just want to be "senior fit" and happy. You like a little meat on the ribs and accept a slightly protruding tummy as a sign of a happy life, typically seniors live it up style! Most of these type facilities offer everything other health club offers, including professionals to help you and answer your questions.
Is A Home Gym For You?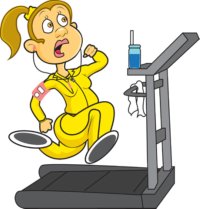 Most seniors are downsizing, but if you have room for a home gym; this is a desirable alternative to your senior balance exercises needs. Some of the best home fitness equipment is available to purchase new and reconditioned. Low impact exercise equipment, elliptical trainers and elliptical machines, Rowers, Treadmills, and Stationary Bicycles are exceptional for conditioning and senior balance exercises. My personal favorite is Total Gym, for both male and female.
Workout Room Not Necessary For Success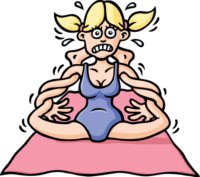 You don't need a special workout room or large equipment to get the job done. If you have a small section of empty wall space, room for a chair, and a small space in the closet; You can have a full workout with just a few added small items. A pair of light weights, some resistance bands, a jumping rope, an exercise ball, isometric towels, a few celebrity workout dvd's, and a tv and dvd player. There you have it. Now you just need the initiative to start. Get moving!
You can use the wall and a chair for squats, lifts, and push ups, crunches, leg lifts, and more. Add the resistance bands and dumbbells, a balance disc, some exercise videos for seniors and you have yourself an entire beneficial workout that will improve your balance and coordination, strengthen your core, help shed some extra pounds, and give you an overall sense of pride and self accomplishment you won't want to lose. You're now a senior living it up!
Tread with caution, however. Injuries can happen and not necessarily from falls. Stress on joints, beginning problems of arthritis, muscle pulls and general aches can happen anytime. In the link below you will find joint lubrication, gear and accessories, mobility aids, assistive devices, daily living aids, and home health care products and equipment.

Extensive selection of arthritis pain management products that will give you the relief you're looking for, whether it's the moist heat of our microwaveable arthritis pain reliever products or the arthritis glove that controls swelling while giving support to your aching wrist.
Return to top of page Balance Exercises For Seniors.

Here are some other senior exercise options for you to look at:

Low Impact Exercises For Seniors

Benefits of Walking for Seniors
Return To The Home PageSeniors Live It Up.