Low Impact Exercises For Seniors
Beneficial for well-being
One of the most beneficial health results that can be accomplished by seniors is through low impact exercises. The more you challenge yourself this type of exercise, the better and the more long lasting the result.
Low Impact Forms Of Yoga Exercises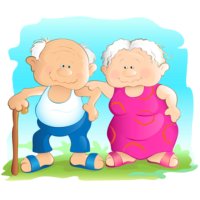 There are many chair exercises for seniors, from Tai Chi Movements to Chair Yoga. These balance exercises are considered the aging anti-exercise in any senior fitness program.
Low Impact Balance Exercises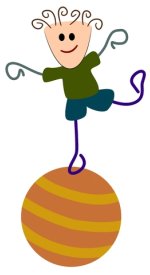 In fact, these exercises for seniors, especially balance exercises, have life changing qualities and benefits like the ones listed below:
Improve mental clarity
Increase stamina, energy and better sleep
Maintains and improves flexibility
Improves digestion, elimination, and speeds up the metabolism
Improves your posture and makes you look better
Gives you a leaner more fit body
Increases fluidity of motion
Gives you longer leaner muscles
Increases back,leg and arm strength
Gives you a strong Core
Gives you an over-all greater sense of well-being
Low Impact Exercise Equipment


The best way to achieve these results is by keeping it simple and uncomplicated, but mix it up a bit to keep it interesting, while pushing through to new found strength. Challenge yourself with a variety of moves like push ups, squats, crunches, and lunges.
Have some fun with your workouts and use different tools to accomplish your goal. Take a class in Hula Hooping, table tennis, lawn bowling, etc! How much fun would that be while you are shedding pounds, too!
Don't Over Do It!
Use walls for squats, lifts, and push outs, crunches and leg lifts. Use chairs for sitting exercises and support and balance for other exercises. You don't have to over do it. You are not looking for hospital traction . . . just fun living action, right? Always check with your physician before you begin any physical activity program. Always remember, also, to drink plenty of water to keep yourself hydrated.
Feel Good Exercises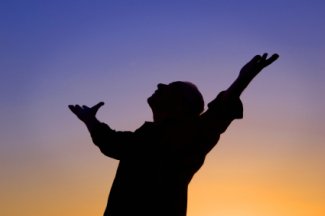 Experiment with things like chair aerobics, chair yoga, or Tai Chi. Add a Medicine Ball or Dumbell, rubber resistance bands, and step ups after awhile. This could one of the best way to burn fat. These low impact exercises for seniors are not just feel good exercises; they are good for you exercises. They preserve bone and muscle.
If you haven't done anything for awhile, have been sedentary after recooping from an illness, accident, or hospital stay; take it very slow and be careful. As well as the benefits you will reap from the movement; it's a wonderful way to socialize and make new friends. Becoming an active participant could put you on the road to becoming part of the seniors live it up lifestyle. Learn more about Senior Living Communities and Senior Retirement Living
Return to top of page here Low Impact Exercises

Here are some other senior exercise options for you to look at:

Or Return To The Home Page Seniors Live it Up