Mothers Day Activities And Games For Seniors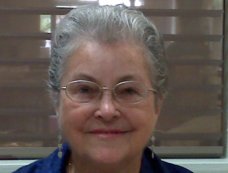 What kind of Mothers Day activities do you have planned? For some, it's merely a simple Mothers day card, a box of candy; or perhaps nothing at all. For some, it's just another day due to the wide spread cases of alzheimers and other debilitating diseases where mothers don't even comprehend what day it is any longer or even recognize them as a siblings. I'm so incredibly lucky, as I can still enjoy her with me in all her glory! Isn't she a beautiful sight?
For others, it's a long sad ride to the cemetery with flowers; tender, heart-felt memories, and tear-filled eyes, and a heaviness in their soul they just can't shake today. If only they had the chance to execute Mothers day ideas once again. Just ask them, I'll bet they could recite you beautiful Mothers day poems, show you a box full of memorable pictures, and tell you a million stories about how wonderful their mother was. Let them. Listen to them. Share their moment. It's what unconditional love and compassion is all about. It's about being human.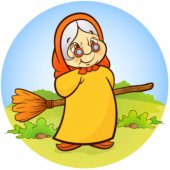 For those who still can, plan some Mothers Day activities and make them special. There are tons of Mothers day crafts you can get involved in either by yourself or with your children and other siblings. Plan special activities for seniors and let them know they are all appreciated and that they are special. Give them the gift of some good old fashioned senior fun!
Make your mothers day activities a special party. Go all out! Put up some party light candles and decorate with party theme supplies. Order some games for seniors. There are fun party games that can be enjoyed by all ages. Try some of these mothers day party game packs like Tangled Tongue Twister Tango and Lie To Me Adult Game. (Left Click on Pictures Below to See More)
You can't have the evening party? Then jump into mothers day activities with a Mothers Day brunch. There are some nice party food recipes and party food ideas you can purchase or prepare yourself that will fit anyone's budget and taste buds. Start it off with BBQ Party Mixers Icebreaker Game or the ever popular Chocolate Trivia Game
You can show off your skills from your Italian cooking class and dazzle the crowd with your knowledge and expertise with a Wine Trivia game or Champagne Trivia game. Or you can be creative and serve your favorite party punch recipe. If you are brave enough, you can match your food to the BBQ Game: Some Like It Hot Spicy Food Trivia game.
Maybe you just want to get them out of the house or home and go somewhere? No problem. There are many avenues of travel for seniors that will be lots of fun for all to participate in. How about a Party Bus Rental? Or Weekend Cruises? You could even do cheap flights to Vegas!
While you are passing the miles and time away, you can engage everyone in a little Elvis Presley Movies Trivia, I Know That Song Music Mind Games, or a slightly naughty, Meet Your Match Trivia. A stop along the way could be the perfect venue for Been There Done That and a picnic lunch.
Whatever Mothers Day activities you plan, just do it. Don't let the world and your most precious loved ones time pass you by. Don't lose out on enjoying life to the fullest and make precious memories each and every day that will sustain you through whatever life throws at you along the way. Have a party! Celebrate Mothers Day, celebrate life!
Seniors live it up, and they especially want you by their side when they do. You have know idea how valuable your time is to them. It's the most precious gift you can give them. A Mothers Day card, or Mothers Day poems; yes, treasured gifts. But the gift of your time is treasured for the rest of their lives, AND yours. Give everything you have to the moment. Happy Mothers Day to all you beautiful Mothers out there!
Return to top of Mothers Day Activities & Games For Seniors

Return to Senior Parties.

Return from Mothers Day Activities & Games for Seniors to Seniors Live It Up Home Page.