Senior Living Properties
The world is becoming a powerhouse of senior living properties due to our aging population. You can read all day and all night for several weeks combined about the top ten or top twenty places to retire, the best states to retire in because of taxes and those that cater to senior needs, the most economical places to retire, the cheap places to retire, the best cities to retire in, and even the best countries to retire in.
It's like an endless floodgate of overwhelming information to digest. Where are all these experts getting all these facts? Well, the truth is, most of it is comprised of combined opinions, some more esteemed than others. Everyone has an opinion, some have facts to substantiate their statements, and most have the perfect solution for their version of the perfect senior living properties, and how you should spend the rest of your life.
Escape From America
Some are even touting the essence of why you should escape from America! Whew! This really scares me. Does it scare you, too? Retire overseas, and some are even telling you they are experts about when can I retire, and the best time to retire and how to retire young. Can you think of a more terrifying and stressful thought than uproot yourself into such unfamiliarity?
You can learn all about senior living properties by checking within your own city or nearby cities and places that are familiar; where you know people, where you have loved ones, where you have traveled and made friends and associates, where you experienced fun things you want to do again, and places in your travels that you fell in love with and wished you lived there because it made you feel so good.
Isn't It All About Feeling?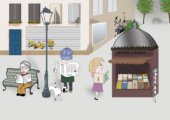 Somehow, all these experts seem to leave the human factor out of the equation sometimes. Isn't it all about feeling? And when you get older, don't you want familiarity more than anything else? Don't you just hate change? It's so stressful! You want to be comfortable in your senior living properties.
Once you "feel" the place and it "grows on" you, or pulls on your heart strings; then and only then should you start thinking about the other considerations of making a permanent change in your senior living communities. You want it to be home, with all the amenities and facilities.
Things like, how close are the hospitals and other medical facilities, how close are shopping areas, how is the mass transit system, can you drive around there, what weather conditions are different from what you are accustomed to? What do you care about those things if you are not connected to the senior living properties?
Avoid Future Costly Mistakes
Granted, if all factors are "go", then you should also look ahead to avoid future costly mistakes. Is this senior living properties one with a flexible option of being assisted living later? What is the availability of adult day care or elderly assisted living, nursing home activities, and is there some innovative senior care and senior living aids? Is there home instead senior care available there? Are there independent living aids at your disposal?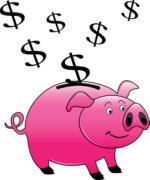 What are your choices AFTER you are no longer eligible for independent living? Is there adequate assisted living for senior citizens? Will you be able to afford this without outside financial help from family or applying for low income Section 8 housing? Is this going to be affordable senior housing for you?
Look In Your Own Backyard
These are serious considerations to make in your choices for senior living properties for your future needs. Instead of moving to some distant place seeking greener pastures, or stepping off to unknown territories, or think you can have the best of both worlds; look around you first.
What services are available to you right in your own back yard? What services are available to you later when you cannot live without assistance? It is much easier physically and emotionally to add services later than it is change senior living communities to acquire those needed services.

One of the most important things to consider when thinking about moving to unfamiliar senior living properties is the unexpected, the hidden, the things you might not be able to live with that are not especially detailed for you because they are not important factors to the habitants of that place. What, you say?
Let's take a hypothetical scenerio that you are used to living with no bugs anywhere near your neighborhood. This might be overlooked as important to people who are from Arizona and Florida who have made them part of their daily life in their senior living properties, for example. For instance, I have lived in the desert all of my adult life, but never with bugs in the house or the yard that a monthly visit from the exterminator would not take care of.
How Comfortable Are You With Nature?
The reason? I am not comfortable around them. They are not here except where they are supposed to be if I go out looking for them in the desert in their natural habitat; not mine. I expect to see them there. I'm invading their space. That's okay with me, I don't need to disturb them except when I have company that wants to see them, then I usually give my guests the car keys, a map, a picnic lunch, and a smile.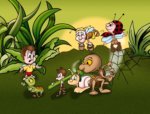 The development where I live was completely cleared of desert living, homes built, soil and terrain brought back in, and the desert plants were added last, when all homes and community was finished. So all the desert harmful "critters" were taken away and never allowed back in. This made for an enjoyable, bug-free environment in which to live and enjoy.
The most I have experienced here is an occasional cockroach I picked up at Walmart, (the 4-legged type; although there are plenty of the 2-legged type hanging in their parking lot), or a stray scorpion that attached itself to a cactus that got planted in a nearby yard, that has a death wish and receives instant satisfaction guaranteed by me. No problem.
In some Arizona communities, the desert is "graced" with clearing a spot in a "natural habitat" and the critters allowed to remain where they originally resided, while the new home is built on that cleared space. If the new home sits vacant for a few months, the critters take over, after all, it IS their natural habitat. The builder of the senior living communities invaded their space, and they were not removed and forced to find another place to live away from people. It's a war to the end!
Communities Built In Habitat Sanctuaries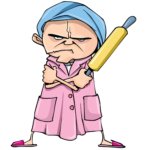 Heck, this state is so into it's critters, there are areas where they don't even allow street lights in senior living communities because they don't want to disturb the critters. True story! I'm not against natural habitats, and I am really into programs against cruelty to animals; but, come on, you just don't build a house in that sanctuary, market it as peaceful senior living communities! It is anything but that unless you want to co-exist with the critters!
Watching centipedes scurry up my patio wall, knocking scorpions off my shoes before the little suckers can run up my leg, shaking the sheets before I crawl in bed at night, finding a tarantula under my morning newspaper and laying eggs in my garage, viewing the damage done during the night by wild pigs that had a feast on my front yard landscaping, and the stench left behind the skunks that decided to have a party in my BBQ is not okay with me. Somebody had to go! And it was me . . . quickly!
Neither are the snakes, frogs, allegators, and spiders welcome on my property if I lived in Florida. I thought the worst was probably the love bugs during their mating season. I figured I could probably handle that, but killing pregnant spiders in my kitchen? Finding a snake in my laundry basket? Tripping over a baby allegator going out my back door? I don't think so. So as much as I like to visit Florida, I am very sure it is not a place I would consider looking at senior living properties no matter how attractive.
Why On Earth Are You Looking Here?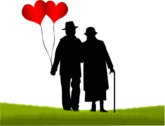 If this stuff bothers you, don't put yourself in that environment because price is right, kids are there, friends love it, etc. You will be miserable. It won't be long before you will want to "go home". Been there, done that! The most honest thing a realtor ever said to me was, "If you are so opposed to bugs and critters, why on earth are you looking at senior living communities here"? The light bulb came on!
It doesn't matter how many times you visit, what season you visit, how beautiful everything "seems"; things are usually not what they seem if you are not honest with yourself about what you can life with and what you cannot. When it comes to critters in senior living properties, I cannot. You need to make similar determinations for yourself, honestly. Don't allow someone else to make that decision for you. It will only work for a very short while, then you'll be out of there probably at a great loss.
Perhaps you just want to stay put but need ways to make it happen. Financially, there are some options to consider like a reverse mortgage for seniors, or city help for seniors organizations, golden age discounts, and elder care services that you were totally unaware of. There are senior solutions specific to every city and every state, and they will vary from state to state and city to city.
Tell Scammers Hands Off!!
Just make sure you go through the proper channels to receive the best advice possible. There are a ton of scammers out there just waiting to get their hands on senior citizens and their savings. They just love to give you their opinions and free services about senior living properties.
There are highly qualified volunteer organizations ready and willing to be by your side as an unbiased mediator to help you make all the right choices after you have been shown all your options. Senior advocates, aging resources, the department of aging, and government assistance are just a few at your disposal wherever you live that can offer great information about senior living properties. These organizations can steer you toward independent living and assisted living companies that are nationwide, taking senior citizen through all phases of their aging lifestyle in senior living properties.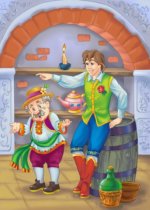 Some of you will prefer your children handle everything for you, and that's okay, too, but not everyone has that luxury. Many senior citizens are the recipients of elder abuse, or children of aging parents who are just too busy with their own lives, or even the rare circumstances or unfortunate turn of events that cause you to out-live your children OR your money. There is something to fit every circumstance. There's help for you, too.
There is always a need, sometime in one's life, where you need to have the information at hand; even if you think you will never use it. Not everyone is as fortunate as my grandparents where the eldest child would never consider any other alternative than to have living quarters within their home for easy care and access and family participation in their lives.

Don't Beat Yourself Up!

However, there also comes a time when even that won't work. You must prepare yourself for this possibility, too. Senior caregivers, please don't beat yourselves up over this decision. Only you know when you can no longer provide effectively for your aging parents. There's no shame here.


In hindsight, my mother is a saint because for most of her adult life she had one or more aging parents living in her home her entire adult life, and providing the care and comfort for them until she could no longer do it unassisted, or required specialized nursing assistance she was unqualified to provide. Choose your senior living properties carefully. Make sure they work for you now AND in the future. There is much for you to consider.
Finding senior living communities, no matter how rich or how poor, comes basically from your heart and your innate ability to give all you can, when you can, and for as long as you can. That, my friend, will ultimately make you happy, too. It is the pure definition of keeping it simple, isn't it?
Return to the top of the page at Senior Living Properties

Or Return To The Home Page Seniors Live it Up